---
Sivacon Technology Partner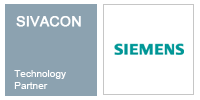 Since 2002, Sabo Electric is a certified manufacturer of SIVACON Board and Panels, which are manufactured under the supervision of Siemens AG firm, based on the configuration software SIMARIS.
The type SIVACON, low voltage electrical panel, is designed by Siemens for the needs of the global market and it's a standard and reliable solution for both industry and buildings.
Sivacon power distribution board and motor control centers are available throughout the world and can be used at all power levels up to 7000A. It's available as a fixed, plug-in or with a withdrawable design.
Each SIVACON electrical panel is composed exclusively with standard and coded data (modules). All items come with high quality that meets the design specifications of Siemens. Multiple possibilities for combining elements will meet any requirement. The exclusive use of high-quality Siemens switchgears, ensures long life and reliable operation.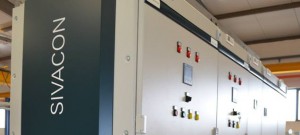 Sivacon electrical boards features:
Standard type tested modules
Variable busbar position at the top or rear of the cubicle
Deep switchgear compartment for universal installation
Modular structure of device compartments
Cable connection from the front or rear
Double front boards
Cable/busbar connection from the bottom/top
Type tested Sivacon 8PS busway system connections
Siemens Solution Partner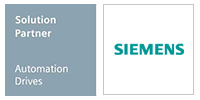 With the program "Siemens Solution Partner", Sabo Electric's power is combined with Siemens expertise.
Our skills, experience and expertise combined with extensive industrial applications can create ideal solutions for any requirement.
Sabo Electric has been certified as «Siemens Solution Partner» which allows us, to operate as providers for the Siemens range of product and services in the fields of automation and drives
Sabo Electric Industrial Communication Certificate
Sabo Electric Factory Automation Certificate
Useful Links
www.siemens.com/tia-selection-tool
Tool for selecting and synthesizing automation systems, software, network equipment, power supplies, computers, drives, etc. Available online or for download. Assists the selection of materials according to requirements, checks the correct system composition, compatibility, etc.
www.siemens.com/dt-configurator
Online configurator for motion related products such as speed regulators, motors, motors, encoders, etc. Technical leaflets and material drawings are provided.
mall.industry.siemens.com/mall/el/gr/Catalog/Configurators
All available Industry Mall configurators with descriptions.
mall.industry.siemens.com
Commercial /technical catalog with information on all products: technical descriptions, specifications, references to specialised websites for information such as drawings, certificates, etc., commercial information, brochures, etc.
support.industry.siemens.com
Technical information and product news, compatibility, spare parts and replacements information, Technical Forum, FAQs frequently asked questions, application examples, Trial software, technical support request form.